The University of Lagos Library in collaboration with the Public Affairs Section (PAS), U.S. Consulate General, Lagos joined the global community to celebrate the International Literacy Day on September 8, 2021 with a 2-day training workshop for library and information professionals in tertiary institutions in Nigeria.
The blended event (on-site and online) was attended by over 450 information professionals drawn from seventy-four (74) tertiary institutions in Nigeria. The theme of the workshop was "Re-modeling Library & Information Literacy Pragrammes (LILPs) in Tertiary Institutions in Nigeria: Practical Options for Information Professionals".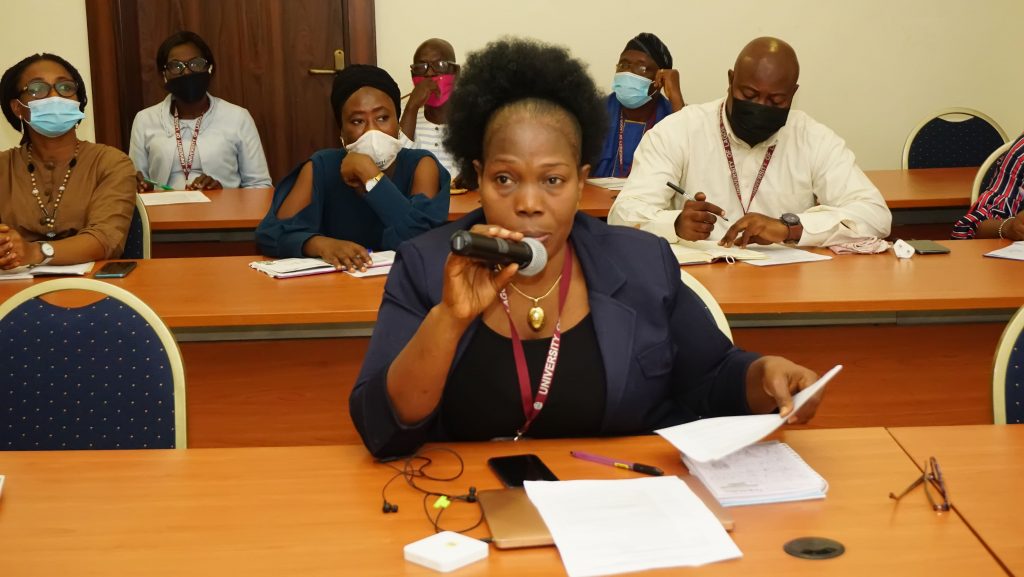 In her welcome address, the University Librarian, Dr. (Mrs.) Yetunde Zaid, urged participants to be determined to transform information literacy practices in their various institutions in order to keep libraries relevant in the research and knowledge cycle. She expressed optimism that the narrative on campuses will change after the training which is aimed at equipping participants with core competencies to initiate innovative information literacy models.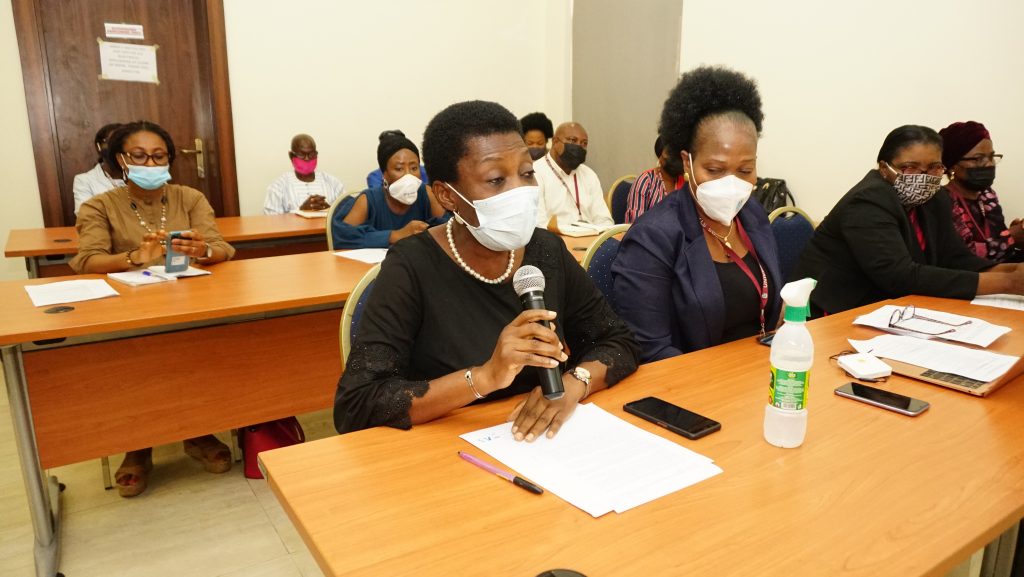 On hand to represent the Vice-Chancellor at the event was Professor Ayodele Atsenuwa, the Deputy Vice-Chancellor (Development Services). She expressed gratitude to the Consulate for considering the University of Lagos for the partnership, with the assurance that the university will make the most of it for the greater benefit of the society as a whole. She noted the aptness of the theme of the training workshop, coming at a time when digital communication and information models have become the preferred means for teaching and learning.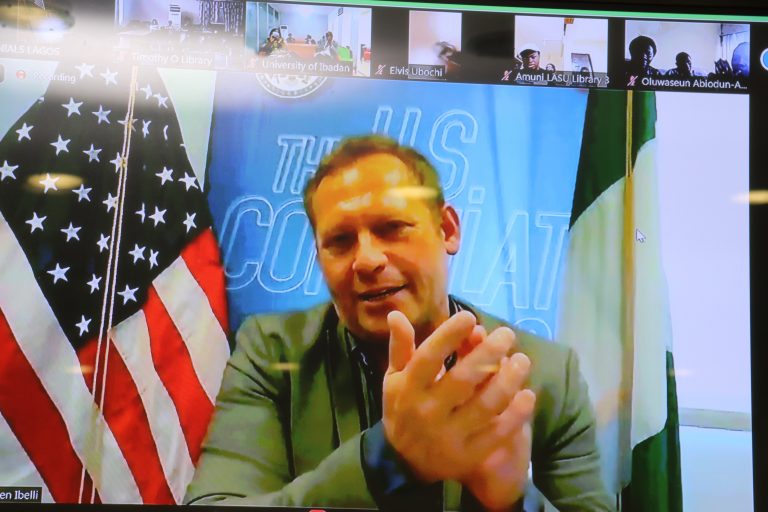 Mr. Stephen Ibelli, Acting Consul-General of the US Consulate, made a virtual appearance at the opening ceremony of the workshop. He posited that this year's International Literacy Day celebration provides opportunities to reflect on, and discuss how innovative and effective teaching methodologies can be used in literacy programs for the youth. He encouraged participants to immediately consider how to remodel their library literacy programs to educate upcoming generations. Stephen Ibelli emphasized the determination of the US Government to help Nigerian youths in the development of their capacities and to help them take advantage of opportunities that abound all over the world.
Director of the American Center, Lagos, Mr. Sam Eyitayo, kick-started the sessions with a presentation on the need to remodel the content and delivery modes of library instructions to better equip Nigerian students with required skills for problem solving, public presentation, decision making, time management, communication and technology skills amongst others. He disclosed that one of the reasons for the partnership with UNILAG Library is to help tertiary education librarians develop capacity to help university students intelligently navigate the information landscape. He averred that the time has come for libraries in tertiary institutions to become skill-acquisition, grooming, and knowledge creation centres.
Other speakers at the training workshop include: Bryan Fuller from Morgan State University, USA; Dr. Ayo Alonge, University of Ibadan; Dr. Jide Oke, Knowledge Fortress; Dr. Chris Okiki and Dr. Nike Alabi, University of Lagos.
Cross section of the virtual and physical participants.